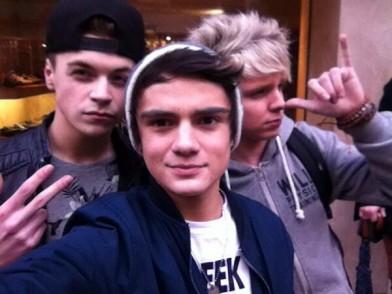 Michael, 16 from Belfast, Ab, 18 from West Sussex, and Dan, 17 from Bridgend have been holed up in the studio for the last three months working non stop for their fans. Christmas cancelled, birthdays postponed, so you can imagine what they are like now they have been released into the public? – yep they certainly are M.A.D!
Having had the most successful live-streamed event worldwide on social media platform YouNow, they represent their generation, those that are more dialed in to a Trend (of which they have trended No.1 28 times in the UK on Twitter) than suiting the demands of a radio playlist or record company executive. They are a band that exists for their fans.
Three boys with a passion, a mission to inspire a generation, we sent Pop Scoop! reporter Miss Charley Jean to Convent Garden to have a chat with boys.
The new single Fame & TV from M.A.D is available to download on iTunes below:
We're always on the lookout for writers/presenters/videographers and photographers. If you think you have what it takes to join the writing team. Get in touch!
http://www.popscoop.org/joinus/

Posted Under