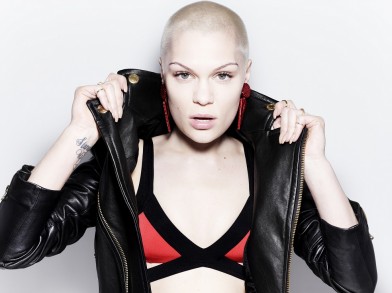 Fresh from her recent trip to Rio, Jessie J has announced today that she will follow in the footsteps of Rihanna and Madonna, by taking part in the first-ever, UK-based Facebook Live event. Jessie made the special announcement via Facebook video message to her 13.7 million fans.
The message can be seen here: 
During the hour-long event, which will take place at Facebook's London offices on Thursday 26th September at 3.00pm, the star will exclusively reveal the name of her next single and perform a song from her new album, "Alive," which hits the shops on 23rd September.
Jessie will also answer questions from Facebook fans and tell the stories behind a selection of handpicked songs. Fans can submit questions on her Facebook Page using the hashtag #JessieJFBLive, https://www.facebook.com/JessieJOfficial.
A limited number of tickets to this exclusive event will be up for grabs via Jessie's Facebook page, https://www.facebook.com/JessieJOfficial, so be quick! For those who aren't lucky enough to win tickets, you can watch Jessie in action at https://facebooklive.com next Thursday 26th September.
Jessie J said: "Taking part in Facebook Live lets me connect with millions of fans all over the world that I wouldn't otherwise get the chance to. I'm looking forward to answering their questions, and meeting the fans who actually get to come along and listen to me perform a song from my new album."