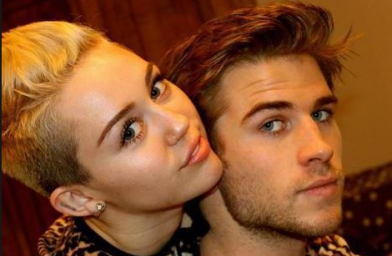 Nothing says it's over like an unfollow on Twitter. Miley sparked more rumours that the couple had called it quits when she unfollowed her ex-fiancée on twitter last weekend.The couple met on the set of 'The Last Song' in 2010 and instantly hit it off. Since then the couple were the most on again/off again couple in Hollywood.
A representative for Miley told reporters: "Liam and Miley are completely done and broken up." but no reason was given for the break-up.
The couple announced their engagement in June last year but Liam became distant with Miley after her rebellious behaviour and controversial VMAs performance in August. The pair are said to be ignoring each other and not wanting any contact at all.
For now, we can officially say Liam and Miley are off again!