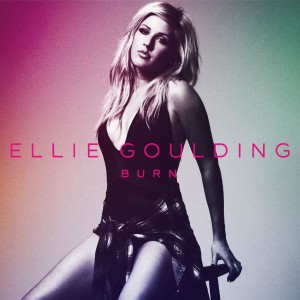 Yet another lead single, but this time with a twist. 'Burn' is from 'Halcyon Days', the imminent reissue of Ellie's second album 'Halcyon'.
The song has been criticised by purists for being too blandly mainstream, in contrast to the fresh indie/synth-pop of 'Starry Eyed' or the more mature, edgy sound of 'Anything Could Happen' and 'Figure 8'. While 'Burn' is unashamedly hands-in-the-air, romantic EDM-lite glitz, Ellie's distinctive, glass-clear yet raspy voice, as well as a few trendy dubstep stutters and a serene drop, do make it stand out. (And anyway, what exactly is wrong with "mainstream" pop? That's kinda the point, isn't it? Being popular. . .)
Fun Task: Think of 'Burn' as a lullaby version of Prodigy's 'Firestarter'. . . Worth a relisten now, ey?
Release Date: Out Now
Ellie Goulding – Burn is available on iTunes here:
Watch the video for Ellie Goulding – Burn below: