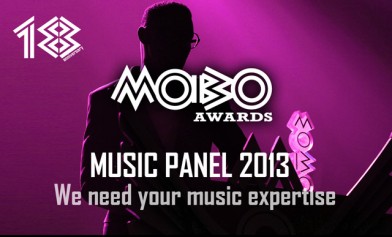 The MOBO Awards steps into its milestone 18th year creating one of the biggest parties on the calendar.  On Saturday, 19 October, the newly built SSE Hydro in Glasgow will be set alight with the brightest MOBO stars of the past year.  The MOBO Organisation is looking for expert members of the public to join this year's MOBO Music Panel to help decide the nominees for this year's categories before the public vote opens in September. 
Members of the public are being asked to answer 10 questions correctly with the chance of being chosen to attend the MOBO Music Panel meeting taking place at a central London venue later this month. 
 
The panel of music connoisseurs has grown in numbers from last year with now as many as 10 additional spaces open to members of the public through the SuperFans competition.  The MOBO music panel is made up of influential members of the music and entertainment industry including DJs (club and radio), pop culture influencers, promoters (club and concert), press, bloggers, past winners and A&Rs.