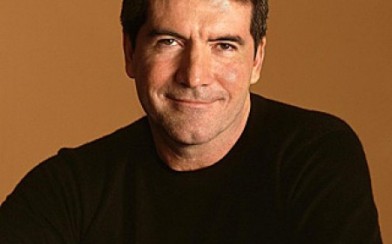 Simon Cowell has said he will "take care of everything" after it was revealed this week that the 53-year-old music mogul is having a child with his friend Andrew Silverman's wife and New York socialite Lauren Silverman.
The X factor boss has reportedly told Lauren Silverma, who is 10 weeks pregnant, that he will take care of her and the baby.
A source told Us Weekly: "Simon told Lauren not to worry and he will take care of everything. He always takes care of his women. He gave Mezghan Hussainy a salary and bought her a house. He bought [ex-girlfriend] Terri Seymour tons of fancy clothes and cars. He's very generous to his ladies.
"He told her whatever Andrew throws at her or says about her he will take care of her so not to worry and not to let it bother her."
Meanwhile, the pair may have in fact begun their 'affair' long before Lauren's marriage ended, as far back as August 2012.
A source close to the Silverman family told the Daily Mail: "This affair has been going on for a long time – much longer than anyone would think."
"He [Andrew] knew Lauren was always totally into Simon, but as far as Andrew is concerned it was this spring when things went to another level."
The source admits: "Andrew maybe was in a little bit of denial about this. He knew Lauren had star f***ing tendancies – not literally – and that she enjoyed being around celebrities, but he had no real clue."
According to TMZ, Andrew has filed divorce documents alleging adultery to end his marriage to Lauren.
Andrew states in the divorce papers, "The nature of this action is: to dissolve the marriage between the parties based upon (1) the commission of acts of adultery by the defendant and (2) defendant's cruel and inhuman treatment of the plaintif."
A source told the New York Post: "Lauren has been telling friends she has been sleeping with Simon since the end of 2011, or the start of 2012."
Lauren has a prenup that gives her $3 to $4 million, a friend told the New York Post but her pregnancy could change that.