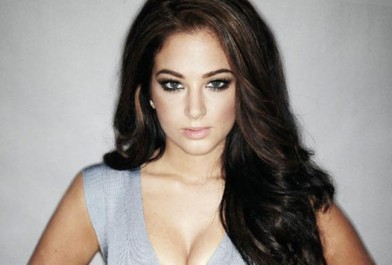 An "old friend" of former X Factor judge Tulisa's is going into the Big Brother house this year and is "ready to reveal the explosive truth about the star's background" it has been reported today.

Big Brother 2013 starts tomorrow night on Channel 5 – and the Daily Star reveals details that could have Tulisa running scared in wake of the recent drug dealing allegations.
The paper reports, "The friend, who will enter the house for the new series this week, became close to The X Factor star and her N-Dubz bandmates Dappy, 25, and Fazer, 26, as they grew up on the streets of north London."
A show insider said, "Tulisa should be very worried. This guy has known her, Dappy and Fazer for years and used to write music with them when they were all in their teens.
"He is very well-placed to know a lot about some of the darker side of Tulisa's character. This could be massive for her.
"I guarantee you Dappy will be watching Big Brother to see this guy as they were so close they even had nicknames for each other."
The source added, "Things probably couldn't get worse for Tulisa, unless this guy spills the beans.
"He is a real way in to understanding what the N-Dubz guys were like when they were younger, and some of it ain't pretty."