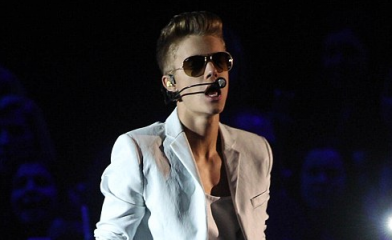 Pop star Justin Bieber was greeted by boos from the audience when he went to his award and give his acceptance speech after winning the Milestone Award.
Justin looked uncomfortably shocked by the reaction but held it together long enough to defend himself:
"I'm 19 years old. I think I'm doing a pretty good job," he responded.
The popstar continued: "Basically from my heart I really just want to say it really should be about the music. It should be about the craft that I'm making."
"And all this other bull should not be spoken of. I wanna thank my manager, Scooter Braun. I wanna thank my family at home.
"I wanna thank my mother, my father, I wanna thank Jesus Christ. Mom, I love you so much. Dad, I love you. Little brother and sister, I love you so much.
"Thank you guys so much. Fans, you're incredible."
To be fair, Justin held it together surprisingly well considering the situation, and even managed to turn the audience around with some giving him a standing ovation.
WATCH: Justin Bieber getting booed at the Billboard awards