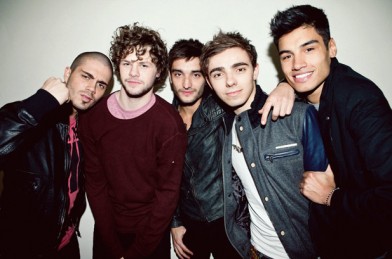 The Wanted have unveiled an extended trailer for their new E! reality TV series, The Wanted Life.
The trailer shows start their journey of the bands exciting attempt to crack America, and sees them moving into a huge Mansion.
"The parties we're going to have here, it's going to be crazy," Nathan Sykes – who is currently recovering from throat surgery, says in the trailer.
Nathan adds: "I think everyone's dream is to travel the world, have loads of fans and play amazing gigs like we do. At the moment we're living the dream."
Jay McGuiness notes: "We are here for a reason, it's not all fun and games."
Adding: "I can't believe this crazy, exciting, boyband story we're living in."
The Wanted Life will debut on E! on June 2.