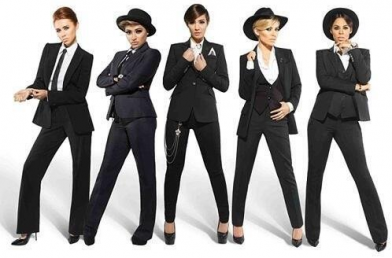 The Saturdays premiered their brand new single 'Gentleman' earlier today. What do you think?
The single is now available to pre-order on iTunes and a limited amount of CD singles have been signed and are available to purchase exclusively from the Saturdays webstore. The signed CD singles feature the exclusive b-side 'Wildfire', co-written by The Saturdays and The Alias.
'Gentleman' will be available in the UK from June 30, 2013.
Pre-order 'Gentlemen' HERE