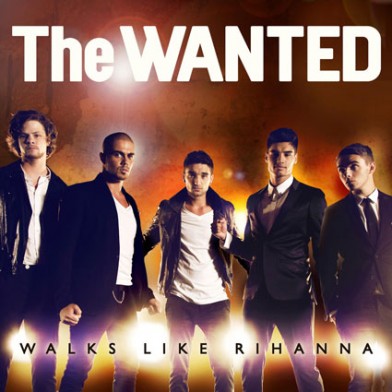 The Wanted have revealed the official artwork for their new single 'Walks Like Rihanna'.
The guys posted the image on their Twitter yesterday saying: "So then here's the artwork for our new single #WalksLikeRihanna which drops on June 23!!! VIDEO COMING SOOOOOON!!!! X," read their message.
The artwork, just like the single has had mixed reviews on twitter.
I can't believe this is the oficial artwork for Walks Like Rihanna… the original photo was so much better… hm.. twitter.com/izanogueira/st…

— Izabella Nogueira(@izanogueira) April 30, 2013
.@thewanted just unveiled the official artwork of new single "Walks Like Rihanna" wp.me/p2iOAo-4ZJ Dismiss your designer, now!

— Josep Vinaixa (@josepvinaixa) April 30, 2013
lmao i hate to say it but i like the walks like rihanna artwork more than the single itself

— emily♡ (@MSFTSbaby) May 1, 2013

What do you guys think? comment bellow