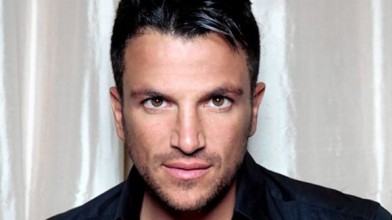 Peter Andre is "sad" that boy band JLS have split up but he is confident his friends will find success on their own.
Peter is good friends with J.B. Gill, Marvin Humes, Aston Merrygold and Oritse Williams – and is upset they have decided to call it quits after their farewell tour in December.
Writing in his new! magazine column, he said: "I'm sad that JLS have split up, but I can understand why they wanted to go out on a high.
"I'm good mates with all the lads from JLS and want to wish them the best of luck. Marvin Humes even invited me to his and Rochelle's wedding last year, but I couldn't go. I was gutted!"
The reality TV star and singer has high hopes for Oritse now he has signed up with his manager Claire Powell.
Peter added: "Oritse Williams is now being managed by Claire Powell, who manages me, and I know she's got lots of exciting stuff lined up for him. Being under the same management means we'll probably get to hang out lots, which I'm looking forward to."