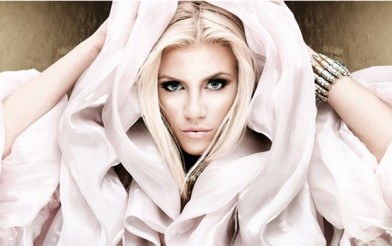 Dance diva Grace Valerie is the latest protégée spotted by Grammy Award-winning producer Randy Jackson. The American Idol judge has been vocal about his support for Grace who he says is "very cool…Madonna meets Britney". Jackson is excited about the new talent, "I'm expecting big things".
Grace experienced success with her US debut last year, 'When the Lights Go Down', reaching #17 on Billboard's club play chart. The music video hit 400,000 views in just two days and reached a staggering 1.5 million views by the end of the summer.
The follow up, 'Don't Wanna Be Waiting', had its UK release last November and was found this February, jumping from #21 on the UK Musicweek Upfront Club Chart to the #6 slot. The song also peaked at #2 on the UK Musicweek Commercial Pop Club Chart, falling just short of One Direction who secured the top spot.
Born in Moscow and raised on American music, the budding starlet had musical ambitions from an early age with influences ranging from Destiny's Child to Christina Aguilera. At the age of just 20, Grace is now signed to Randy Jackson's Dream Merchant 21 label.
With an optimistic outlook and a youthful sound, Grace Valerie brings a fresh-faced passion to pop music. Whether it expresses her own deep-seated emotions, inspires others or shamelessly sets the mood, Grace's music is her weapon of choice and she takes it very seriously.
With the release of her album due later this year, Grace is looking to capitalise on her success overseas and introduce her music to a UK audience.
Check out the video for 'Don't Wanna Be Waiting' below:
'Don't Wanna Be Waiting', was released in November and can be downloaded from itunes HERE: