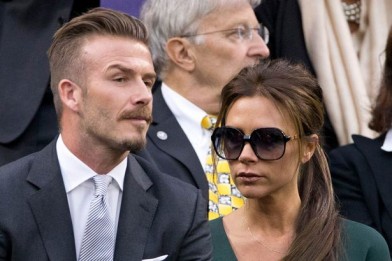 Victoria Beckham recently returned to London but has admitted she's missing the glamour of her Hollywood lifestyle, where the family have lived since 2007.
Former Posh Spice returned to he UK with husband David Beckham and their children Brooklyn, 13, Romeo, 10, Cruz, seven, and 19-month-old Harper following David Beckham's recent signing for Parisian football club Paris St Germain.
Even though she is missing her life Stateside, Victoria is excited about spending time in France.
In a Facebook chat for Elle magazine. Victoria said: "I miss LA! I love America and am very excited to be in New York for Fashion Week, but I'm enjoying spending time in London.
"The boys are loving their new schools and we're all very excited about also spending some time in Paris over the next few months!"
She continued: "Every mother struggles with balancing work and a family. I focus and plan really thoroughly."
"Being a working mother certainly influences my approach to business and my designs. That's why I'm so excited to launch the new www.victoriabeckham.com website later this month. The website will make it easier to shop for busy women like me with careers and children, online shopping is perfect."
It was recently reported that David Beckham is learning French because he does not want any communication problem with his team mates and fans.
A source told the Daily Star: "He has gone to great lengths to make sure he has a decent command of French. He wants to talk to the players, fans and the media in French. He's booked a tutor in France and has courses on his portable devices."