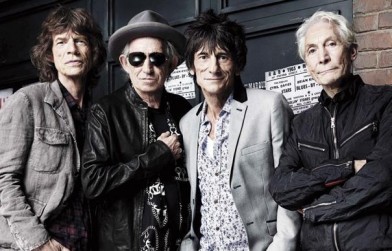 The Rolling Stones have been formally made an offer to perform the headline slot at Glastonbury for £1 million.
The 'Brown Sugar' band were formally made an offer to perform at the sold out British festival in Somerset, Southern England, last week.
A source told the Daily Mirror newspaper: "It wasn't an option previously, but in the last seven days things have moved quickly. It's now in the band's court."
Singer Sir Mick Jagger has already said he wants the band to perform, for the sake of his seven children: Jade Jagger, 41, Georgia Jagger, 21, Elizabeth Jagger, 28, Karis Jagger, 42, Jim Jagger, 27, Lucas Maurice Jagger, 13, and Gabriel Jagger,15.
He told NME magazine: "There are other things in the world, you know, apart from Glastonbury! But then again, Glastonbury is very important. It seems to be very important to my children – highlight of their year!"
He added: "But is it going to be rainy on the Sunday? Isn't it nearly always rainy on the Sunday?" Sunday is the closing headline slot.
Mick also said he won't confirm anything until a deal has been made, adding: "I hate announcing things when they're not booked. People are always like, 'Yakkety yak, you didn't do that in the end,' and I say, 'Well, yeah, we never really announced it."
"All I'm doing at the moment is sifting through the possibilities, looking at the dates and how each once can fit in and so on. And then we'll see what we come out with."