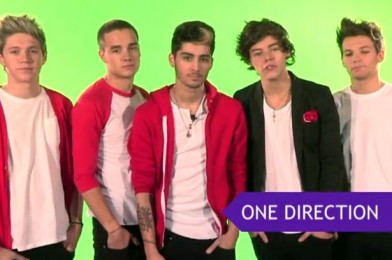 One Direction have teamed up with other celebrities including Orlando Bloom and Myleen Klass to back the Enough Food For Everyone 'IF' campaign.
The aim is to lobby world leaders to take action and combat world hunger ahead of the G8 in June 2013 in Northern Ireland.
First up are One Direction with Harry, Niall, Zayn, Louis and Liam giving important messages for the viewer.
Harry says: "One third of children in sub Saharan Africa are malnourished."
Zayn adds: "Big corporations avoid paying millions to Africa every day. If we stop this, all of Africa could have enough food to eat."
Other celebrities in the video include Myleene Klass, Orlando Bloom and Bill Gates.
Watch the video below:
[youtube_video id="H0tiRB6ltyo"]