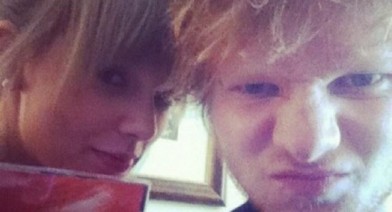 If you thought Ed Sheeran couldn't get any sweeter than your wrong. The Suffolk song writer has hit us all with the biggest ever "awwwwww" factor ever. He believes he isn't good looking enough for Taylor Swift. That's right… Awwwww!
Even though the pair collaborated on the country star's Red album, and both have nothing but nice things to say about each other, Ed says: "We had great fun when we met.
"But I don't think I'm Taylor's type.
"If you look at all the dudes she's dated, they're all tall, brown hair, brown eyes, very attractive and all the girls scream for them.
"I'm chubby, ginger with blue eyes." he continued.