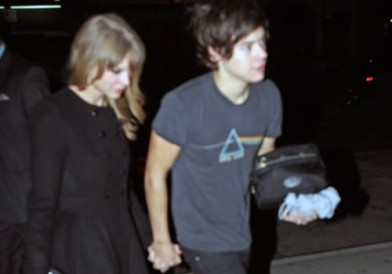 Unless you've been living under a rock you'd know the Haylor romance went a little crazy earlier this week following Harry Styles and Taylor Swift's romantic stroll through New York's Central Park. But now the "are they?" question went into overdrive as the couple happily held hands in the open.
Taylor Swift was spotted holding hands with Harry Styles as she arrived back at her hotel with him at 4am Tuesday following their Madison Square gig and after party. No we are guessing this wasn't a spur of the moment decision as Harry is pretty prepared with an overnight  wash bag in hand
The Country singer had been at the 2012 Ripple of Hope Awards. After performing at the star-studded gala in New York, she made a quick getaway to catch One Direction's landmark gig at Madison Square gardens.
After the gig, she joined the other girlfriends and families on the tour bus as they travelled to the after party.
One Direction were joined by Taylor Swift where they enjoyed doing karaoke with Ed Sheeran , who had earlier supported the group at Madison Square Garden.
At around 4am Harry was seen leading Taylor into her hotel after after leaving the after party.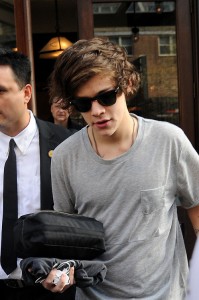 And to top it all off. Today (the next morning) he was seen coming out of Taylor's hotel clutching his wash bag. Taylor emerged separately but just moments later.
[youtube_video id="obwpl-DlyqM"]
What do you think Directioners?
Let us know your thoughts below!