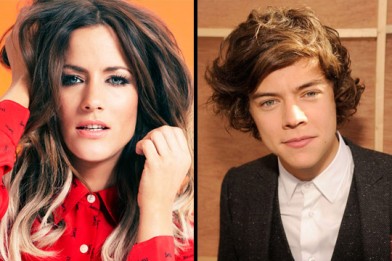 Caroline Flack is bricking it after losing her BlackBerry over the weekend.
The Xtra Factor host is rightly concerend as her phone containes the numbers of Gary Barlow, Simon Cowell, Dermot O'Leary and Olly Murs and ex-boyfriend Harry Styles.
A source told the Sun: "It's a pain in the backside losing your phone at the best of times. Caroline's particularly panicked because she hasn't got any of the names in her phone under pseudonyms,"
"She does have a password and has since been on to her network provider to triple check she can have it all blocked."
"The thing is, she's not sure it has been stolen. It could be lost under her bed in her flat, or down the side of the couch. But she hasn't seen the phone for a few days. She actually has a few phones – so she can still keep in touch with people.
"The one she has lost is the one that she would rather didn't fall into the wrong hands."
We can see your dilema Caroline. If we see the phone, we will be sure to hand it back! NOT