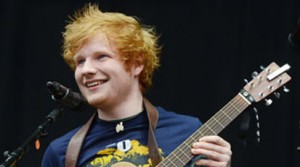 Ed Sheeran has apologised to fans via twitter after venues in the US offered early access to his shows for an added charge.
The singer-songwriter said he was "angry" after he found out about the scheme and contacted the venues directly to demand they donate the profit made to charity.
"Just been told that some venues on this tour have been going round the queue and offering queueing fans to pay for early access into the venue," Ed tweeted on October 4th.
"This is not how me and my team work, and has nothing to do with us. We got in touch with all the venues to tell them to stop and they are donating all the money they took to homeless charities in the area."
He added: "A bit angry that people take advantage of my fans like that but it's all sorted now, and a positive has come from it. Sorry to any fan affected."
We're always on the lookout for writers/presenters/videographers and photographers. If you think you have what it takes to join the writing team. Get in touch!
http://www.popscoop.org/joinus/

Posted Under
Twitter
Join us on Facebook