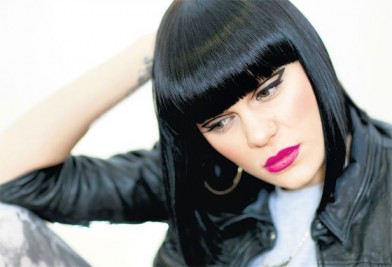 Jessie J has revealed she is hoping to work on a fashion collection with Stella McCartney.

The singer and Voice UK star, is keen to work on a range of clothes and said she has been talking to Sir Paul McCartney's designer daughter.
Jessie told Elle magazine: "I just spoke to her [Stella McCartney] and we're hopefully going to work together soon.
"She's an incredible designer. There's one playsuit, black, white, gold belted… I'm definitely growing into fashion."
Speaking to Alan Carr on Chatty Man on Channel 4, The 24-year-old pop star also revealed her new more feminine image.
Asked about her trademark fringe, which has disappeared, she said: "It decided to retire. I just felt like I wanted a change, I kinda looked at a picture of myself and was like 'you look a bit scary'.
"When you are working constantly, you wear too much make up, you do too much. I was a bit like the spikes, the hair, you're pale, the everything. I was a becoming a bit of a cartoon. So I thought it was about time my forehead got some attention."
"I might go as my old self for Halloween though, like Jessie J's past."