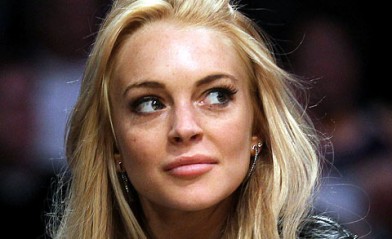 The troubled actress is a little pissed off that the victim of Wednesday's accident, Jose Rodriguez, is claiming that she was drunk at the time.
Lindsay was arrested after allegedly hiting the pedestraian with her Porsche Cayenne and fleeing the scene. She was later arrested but not breathalised as the not a factor in the alleged incident. Rodriguez, however, complained that Lohan was "slurring" and "smelled of alcohol."
According to TMZ, Lohan is "tired of people lying just to score a quick paycheck."
We're always on the lookout for writers/presenters/videographers and photographers. If you think you have what it takes to join the writing team. Get in touch!
http://www.popscoop.org/joinus/
Posted Under