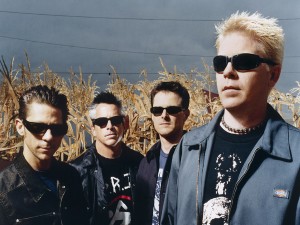 Kool Magazine: Issue 15, July 1999
When The Offspring's 'Pretty Fly (For A White Guy)' zoomed straight into the UK Charts at Number one back on January 24, 1998, the music-buying public were immediately divided into two camps.
Continue reading »
Pop Scoop founder and editor. Ex showbiz/tech editor at the Cyprus Mail. Former sub-editor at Archant. Former art director Sky TV. Co-founder of Kool Magazine and freelanced for the BBC, Channel 4, Warner Bros and the Cyprus Broadcasting Corporation.
Posted Under
Twitter
Join us on Facebook