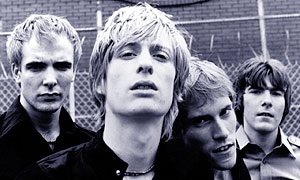 Kool Magazine: Issue 15, July 1999
The last year must have been a stressful one for Kula Shaker. I won't harp on about it, but Crispian opened his mouth wider than even Geri Halliwell's and popped both feet in – without even touching the sides.
Continue reading »
Pop Scoop founder and editor. Ex showbiz/tech editor at the Cyprus Mail. Former sub-editor at Archant. Former art director Sky TV. Co-founder of Kool Magazine and freelanced for the BBC, Channel 4, Warner Bros and the Cyprus Broadcasting Corporation.
Posted Under

Twitter
Join us on Facebook