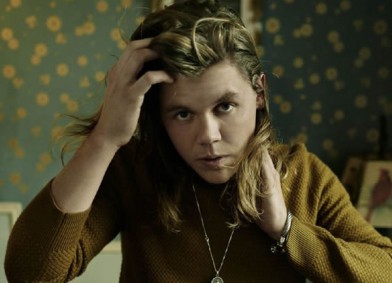 Check out this acoustic performance Conrad filmed for Twitter Australia's Blue Room. The Singer/Songwriter behind Kygo's huge hit Firestone.
Stopped by @TwitterAU to give them an acoustic performance of @KygoMusic & I's #FIRESTONE in the #BlueRoom! https://t.co/0Mu0hM90KD

— Conrad Sewell (@Conrad_Official) April 7, 2015
"Finding a sound is everything," says Conrad Sewell, "especially since I love so many types of music and grew up listening to so many types of music. With my voice, I can sing a lot of different styles, and it was a real struggle to hone in on one thing. So since this is the first thing people are going to hear from me, I wanted to focus on the songwriting—write songs that I felt were timeless or represented what I really wanted to say."
Conrad's debut album marks the arrival of a major new talent, although the 25-year-old vocal powerhouse has already racked up some significant accomplishments. He has written songs for other artists in his native Australia; had a European hit with his previous band and, most recently, wrote and sings the hook on Kygo's global smash "Firestone," which already has over 100 million streams on Spotify.
Now, for his debut solo recording, Conrad has worked with an all-star team of writers and producers, including Jamie Hartman (Christina Aguilera, Joss Stone), Sam Hollander (Train, One Direction), and Eric Rosse (Sara Bareilles, Gavin Degraw). "Hold Me Up," the sparkling, exuberant first single, was written/produced by Brian Lee (Lady Gaga, Icona Pop) and Louis Bell. The results draw from pop, dance, rock, even gospel, and display an impressive command of styles, from the blue-eyed soul of "21 Questions" to the wistful "Neighbourhood."
We're always on the lookout for writers/presenters/videographers and photographers. If you think you have what it takes to join the writing team. Get in touch!
http://www.popscoop.org/joinus/

Posted Under