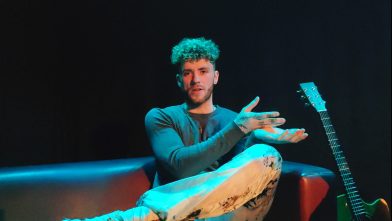 We caught up with Connor Mullally-Knight – or just Mullally to you and us before his amazing acoustic gig (Thursday 25th April 2019) in front of his home crowd at Norwich Waterfront.
Our resident reporter Gary Roper, an old friend of the talented artist had a post gig catch-up. Check out…
Pop Scoop founder and editor. Ex showbiz/tech editor at the Cyprus Mail. Former sub-editor at Archant. Former art director Sky TV. Co-founder of Kool Magazine and freelanced for the BBC, Channel 4, Warner Bros and the Cyprus Broadcasting Corporation.
Posted Under