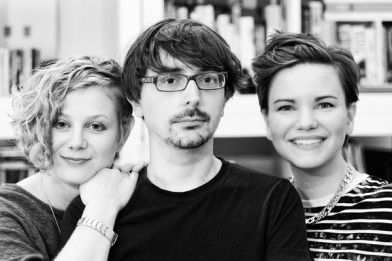 One has to wonder if things in the local music scene are a little sterile. Bland as far as the eye can see, the ear can only hear hipster libertine wannabes and the all too common – screaming at your mothers face until her skin melts – too hardcore for life metal bands. Which is why after hearing 'Fake Feelings' by Norwich based Synth-pop/Pixie-like trio made me go a bit "Holy- jackhammer-to-the-face-Batman!" its actually different.
Continue reading »
Posted Under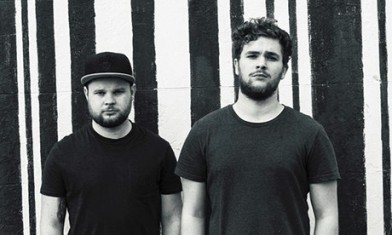 Royal Blood recently named on the BBC's long list: sounds for 2014 took to the stage after a brief wait during the turn over between support act Tigercub and Royal Blood.
Continue reading »
Posted Under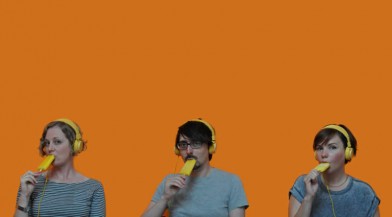 Jumping straight out of new romanticism with cultured hybrid intensity is synth-pop band Mega Emotion's new single "City in Shapes".
Continue reading »
Posted Under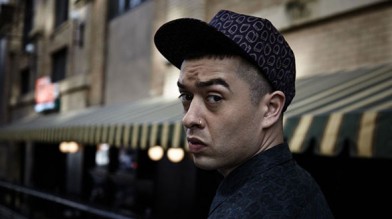 On the 1st of February Pop Scoop! Caught up with rapper "iTCH" the former frontman of political punk outfit The King Blues. before supporting Dan le sac Vs Scroobius Pip at the waterfront, Norwich. Where he talks The King Blues, why he's going solo and his debut album "The Deep End" that is to be released on the 24/3/14. 
Continue reading »
Posted Under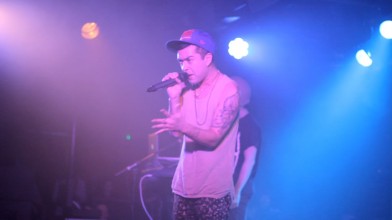 The Waterfront, Norwich (1/2/14)
A commanding voice is amplified and funnelled through our ear holes or for all you brain boxes out there "meatus acusticus externus". As the bass drops it shivers the mucus down my throat, bounces off my chest and wobbles down my spine, to the point of crumble.
Now Itch performs with a DJ/Vocalists who he often calls "the child prodigy" as he wears a latex mask of a crying baby….. and that's really really weird but you know what… I kinda dig it. And if it's wrong, well I don't wanna be right.
Continue reading »
Posted Under