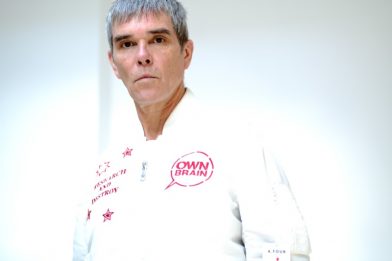 Ian Brown has today released his new single, 'From Chaos To Harmony'. The track, which features Ian on wah-wah guitar, is taken from his highly-anticipated upcoming album, 'Ripples', which is released 1 February 2019.
Ian produced the album and wrote the majority of the tracks, as well as playing guitar, drums and a host of other instruments. Three of the songs were co-written with his sons, who also feature on various instruments on the new record.
Preview, download or stream From Chaos to Harmony by Ian Brown
Full tracklisting for 'Ripples' is –
First World Problems
Black Roses
Breathe and Breathe Easy (The Everness Of Now)
The Dream And The Dreamer
From Chaos To Harmony
It's Raining Diamonds
Ripples
Blue Sky Day
Soul Satisfaction
Break Down The Walls (Warm Up Jam)
Pop Scoop founder and editor. Ex showbiz/tech editor at the Cyprus Mail. Former sub-editor at Archant. Former art director Sky TV. Co-founder of Kool Magazine and freelanced for the BBC, Channel 4, Warner Bros and the Cyprus Broadcasting Corporation.

Posted Under