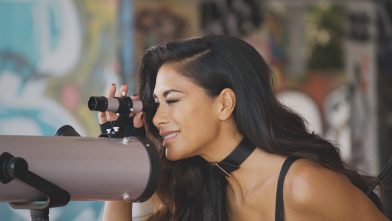 YouTube has teamed up with British superstar creators to produce two brand new Original series for subscription streaming service, YouTube Premium. "F2 Finding Football" follows the F2 as they discover football culture around the world with world-renowned musical guests such as Lil Jon, Becky G and more. "The Sidemen Show" has the Sidemen going on wild adventures with celebrity guests such as Nicole Scherzinger and Bear Grylls. Trailers for both of the shows will be available on Monday 11th June from 11:00 BST on their YouTube channels respectively at F2Freestylers and Sidemen.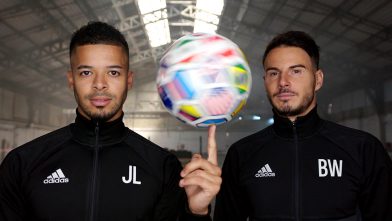 F2 Finding Football
In "F2 Finding Football," football skill pioneers Billy Wingrove and Jeremy Lynch (The F2) explore the beautiful game and unique pitches around the world in Argentina, Brazil, Mexico, Iceland, France, Thailand and more. The hosts and their guests take on adventures in every episode from creating their own version of a Japanese game show with Steve Aoki (DJ), making a Western movie in Hollywood with Blink 182's Travis Barker (Blink-182) and much more. Additional celebrity guests in the series include singer and actress Becky G, EDM duo Krewella, rappers A$AP Ferg and Lil Jon, and Rock band Sigur Ros. "F2 Finding Football," is produced by Whistle Sports.
The series will premiere on the F2Freestyler's YouTube Channel on June 13th, just in time for the World Cup. From kicking a ball through narrow alleyways of Rio de Janeiro's favelas to The F2 mashing up trick-shots and tango in Buenos Aires to eating shrimp alive in Thailand, "F2 Finding Football" is a fusion of culture, music, community and sport.
Wingrove and Lynch (the F2) say: "It's been an unbelievable experience creating this series. Whether it be a loyal football fan or someone who's never seen a pitch, this show will give an unforgettable glimpse into how our beloved game is played around the world, just as many of these incredible countries are about to play on football's biggest stage."
J. LaLonde, vice president of content, head of studio for Whistle Sports says: "To create a series with YouTube Premium featuring such talented individuals like The F2 is a true dream. As Whistle Sports continues to grow and increases its push into longer-form, premium content, it's exciting to introduce this series that embodies the values of our younger audience: positivity, creativity, humour and skill."
Luke Hyams, Head of YouTube Originals in EMEA says: "At YouTube, we continue to support incredible European creators and the stories they want to share with the whole world. 'F2 Finding Football' is a show that will captivate global audiences as it explores the many ways people are inspired by the beautiful game in some of the most football-obsessed countries in the world. The series also gives The F2 the opportunity to show off their incredible skills (or tekkers) as never before in some incredible locations around the world alongside some very special guest stars!"
The first episode, premiering on June 13th, will be free for the public to stream as well as the second episode which will air soon after. The remaining episodes will be available by purchasing YouTube Premium, which will be available in the UK early this summer.
"The Sidemen Show"
"The Sidemen Show" is one half reality, one half drama, and three halves mayhem. The seven Sidemen brave experiences rarely seen in striking destinations across the globe, as they strive to conquer the elements with a variety of surprises along the way. "The Sidemen Show" is produced by Blue Ant Media stablemates: Los Angeles-based short- and long-form digital series producer Blue Ant Digital Studios and UK-based studio Antenna Pictures.
"The Sidemen Show" will premiere and air on The Sidemen's YouTube Channel. In the series, travel, sports and adventure fans alike can tune in to watch The Sidemen travel the world while being physically and creatively challenged by Steve Aoki, Bear Grylls, Jack Whitehall, Nicole Scherzinger, Steve-O, Kristian Nairn, Jme and more.
The Sidemen say: "Making this series for YouTube Premium was an unbelievable experience, traveling the world, taking on challenges/scenarios we wouldn't normally face was truly hilarious and eventful. We are so excited to be sharing this with our fans, and the world all on the new platform, YouTube Premium."
Luke Hyams, Head of YouTube Originals in Europe, Middle East and Africa says: "The Sidemen Show remains true to the humor and inclusive camaraderie that have made the guys so popular, but supercharges each episode with challenges, stunts and special guest stars that set this series of adventures apart from anything their fans have seen them do before. We are very proud of the continued success of the Sidemen as creators, entrepreneurs and now action heroes and believe this show will appeal to both existing and new Sideman fans."
Dan Lubetkin, Executive Producer and Chief Content Officer, Blue Ant Digital Studios says: "We're very excited to work with Antenna Pictures, The Sidemen and YouTube Premium on this epic adventure series. As talent in Omnia Media's network, The Sidemen consistently prove that they know their audience, and that commitment to their fans is on full display in "The Sidemen Show." We can't wait to launch this series for current and future Sidemen fans alike! At Blue Ant Digital Studios, we are cultivating a culture of working with passionate content creators like The Sidemen in realizing the full potential of what amazing series they can make."
The first episode will be free for the public to view and enjoy on June 18th. The remaining episodes will be available with an upgrade to YouTube Premium, which will be available in the UK early this summer.
We're always on the lookout for writers/presenters/videographers and photographers. If you think you have what it takes to join the writing team. Get in touch!
http://www.popscoop.org/joinus/