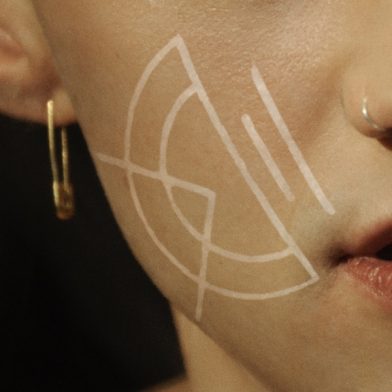 Years & Years have premiered 'If You're Over Me', the new single from highly anticipated second album 'Palo Santo' (which will be released on Polydor Records on July 6th).
Teased by acclaimed comeback track 'Sanctify', this follows Years & Years' debut album 'Communion', which reached number 1 in the UK, was nominated for 5 BRIT Awards, and sold over 1.5 million copies. Its ambitious follow-up, 'Palo Santo', was announced recently with a trailer for the band's short film of the same name, narrated by the legendary Judi Dench (look out for the full thing coming soon).
Stream/Download: https://YearsandYears.lnk.to/IYOMID Palo Santo. The new album, out 6th July 2018. Pre-order via the official store for exclusive ticket access to forthcoming UK and US shows: https://YearsandYears.lnk.to/PaloSantoID Standby for Incoming Transmissions: https://YearsandYears.lnk.to/PSENsID Connect with Years & Years: http://www.facebook.com/YearsAndYears/ http://www.instagram.com/yearsandyears/ http://twitter.com/yearsandyears http://yearsandyears.com Music video by Years & Years performing If You're Over Me.
Years & Years have additionally confirmed plans to launch the record live at a Palo Santo party at London's Roundhouse onJuly 10th.
Premiering today, 'If You're Over Me' is a glorious window into the unique world of 'Palo Santo', though its euphoric melodies and effortlessly infectious refrain conceals a more melancholic, universal truth (as Olly explains)."This is a song about trying to stay friends with an ex. Spoiler alert – it doesn't often work. In fact, in my experience, the relationship often ends up ruined. 'If You're Over Me' is about the emotional torture that ensues – meeting up and making out, then breaking up all over again, then making out some more."
Always band intuitively connected to great, homespun British pop classicism, 'If You're Over Me' – and forthcoming second album 'Palo Santo' – announces Years & Years' ascension to the world stage. At the core of it all is Olly Alexander, a once-in-a-generation front-man who understands more than most his responsibility as a pop star.
His personal leap forward in scope and ambition is reflected in the album's colorful mix of collaborators, which range from Kid Harpoon, Greg Kurstin, Julia Michaels and Justin Trantor to Steve Mac, Jessie Shatkin and Sarah Hudson. On 'Palo Santo', Years & Years' impact on pop feels truly tribal, one in which the minority is always the majority, and everyone is welcome.
Having teased fans for months, the bold concept behind Years & Years' second album is further explored in the upcoming short film directed by Fred Rowson and starring Olly Alexander, Judi Dench and cult Thai actor Vithaya Pansringarm amongst others.
The record takes its name from a sacred wood but, in the densely woven fictional backstory of the music video and short film, Palo Santo has also become a city on a distant planet, on which human beings are a rare commodity, worshipped and idolized by an android society. Olly, along with the final humans, is recruited to perform in a series of bizarre erotic cabarets, for an artificial master known only as The Showman.
Part full-blooded, escapist fantasia and part social comment, for Years & Years this is about outlier pop as futurism once more, offering solutions when the wider world is transforming beyond recognition.
With Olly drawing as much inspiration from cult sci-fi as the multi-sensory pop of Prince, Bowie or Gaga, in 'Palo Santo' Years & Years have created the perfect space in which to tell their most intimate, personal stories; on identity, sexuality, performance, and ultimately, what it means to be human.
Palo Santo (standard edition)
1. Sanctify
2. Hallelujah
3. All For You
4. Karma
5. Hypnotised
6. Rendezvous
7. If You're Over Me
8. Preacher
9. Lucky Escape
10. Palo Santo
Here (Interlude)
Pop Scoop founder and editor. Ex showbiz/tech editor at the Cyprus Mail. Former sub-editor at Archant. Former art director Sky TV. Co-founder of Kool Magazine and freelanced for the BBC, Channel 4, Warner Bros and the Cyprus Broadcasting Corporation.

Posted Under