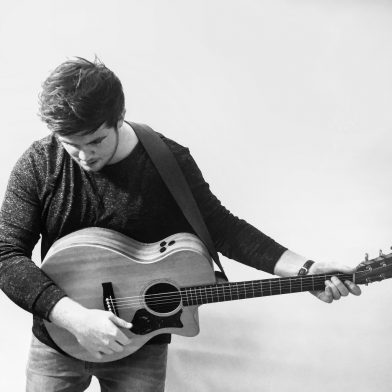 After reaching no.5 in the iTunes Chart with his debut EP 'Locked Doors' in 2016, up and coming star Connor Adams has gained  constant recognition for his songwriting style and outstanding live performances  across the UK.
Recently coming off tour with The Darkness, Connor's also played the UK's biggest festivals such as London Bridge Festival & Landslide Festival. Not to mention venues such as The Open Norwich, The Cambridge Junction, Norwich UEA, Guildford Live & many more.
Now that 2018 is in full swing, Connor is set for his first National Release with his brand new highly anticipated EP 'Open My Eyes'. With a UK tour already booked, Connor & his band will be showcasing his new sounds to the masses! 'Adventure' being the first single released from 'Open My Eyes', it has already caught the BBC's attention with regular plays across the country.
Pre Order Adventure Now!
Live upcoming dates –
March 23rd – Lexington London
April 5th – Flowerpot Derby
April 12th – John Peel Centre Stowmarket
April 16th – King Tuts, Glasgow
April 17th – Castle Hotel, Manchester
April 18th – Henry Tudor House, Shrewsbury
April 19th – Slaughtered Lamb, London
April 27th – Cult Bar, Ipswich
May 6th – Netherton House, Norfolk
May 12th – The Ramp, Fakenham
May 18th – Slaughtered Lamb, London
May 28th – Castle Hotel, Manchester
June 3rd – Southampton Brooke
For more information email: connoradamsofficial@gmail.com
The following two tabs change content below.
Latest posts by Gary Roper (see all)

Posted Under