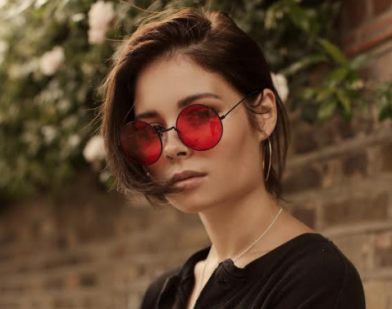 Today, Nina Nesbitt releases her new single 'The Best You Had', the follow-up to 'The Moments I'm Missing' which has surpassed 2 million Spotify streams to date.
Listen to 'The Best You Had' here:
Stream 'The Best You Had' to help unlock the official video https://NN.lnk.to/TBYHYo Check the progress at http://www.ninanesbittmusic.com For live dates and the latest news, sign up to Nina Nesbitt' mailing list: http://www.ninanesbittmusic.com Click here to subscribe to Nina Nesbitt' YouTube channel https://www.youtube.com/channel/UCTBBpYejPZ05x9NX40IbObQ Follow Nina Nesbitt: Facebook: https://www.facebook.com/ninanesbittmusic Twitter: https://twitter.com/ninanesbitt Instagram: https://www.instagram.com/ninanesbitt
Set to a sombre piano melody overlain by pulsating hip-hop beats and an instantly memorable hook, 'The Best You Had' candidly explores the insecurity felt when an ex finds somebody new. Defined by the psychological conflict between a bruised ego and knowing that the relationship is best left in the past, the emotive track is yet another example of Nina's beautifully refined storytelling ability, marking a huge progression in her maturity from her debut.
Speaking about the track, Nina says: "'The Best You Had' is a song that portrays the complicated feelings you have about an ex moving on. The fear that the new person is better than you. Smarter. Prettier. That they could possibly love them more than they loved you."
With the release of the track, fans have the opportunity to unlock the official video by following Nina and streaming the song on digital platforms, including Spotify and Apple Music. The more they follow and stream, the quicker they reach the target, at which point the video will be revealed for all to see. See the progress here: https://NN.lnk.to/unlock
Since announcing her return with the release of 'The Moments I'm Missing', Nina has proven that there is an unrelenting demand for her heartfelt, autobiographical pop. Alongside 'The Moments I'm Missing' clocking up over 2 million streams, Nina's headline show at London's Camden Assembly sold out in under five minutes. Fans from New York to São Paulo to Stockholm have come out in force to build Nina's global street team, intimating an unstoppable new era in her career.
Nina will play the following live dates in 2017:
November 20 The Garage, London
November 21 Sound Control, Manchester
November 22 The Art School, Glasgow
The following two tabs change content below.
We're always on the lookout for writers/presenters/videographers and photographers. If you think you have what it takes to join the writing team. Get in touch! http://www.popscoop.org/joinus/
Latest posts by Staff Writer (see all)

Posted Under