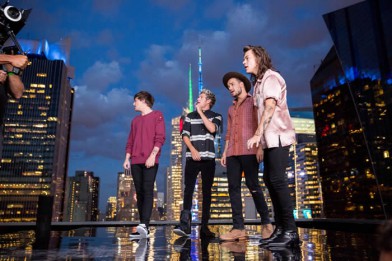 One Direction premiered Perfect first thing this morning and is on sale now. It is already No.1 on iTunes. The music video will launch next week, until then, take a look at these stills from the video.
[pe2-gallery album="http://picasaweb.google.com/data/feed/base/user/115890740128075657708/albumid/6206184445340464305?alt=rss&hl=en_US&kind=photo" ]
The video for Perfect was filmed in New York at the Intercontinental Hotel in Times Square, in the hotel rooms & on the roof. Shot by renowned director Sophie Muller.
We're always on the lookout for writers/presenters/videographers and photographers. If you think you have what it takes to join the writing team. Get in touch!
http://www.popscoop.org/joinus/