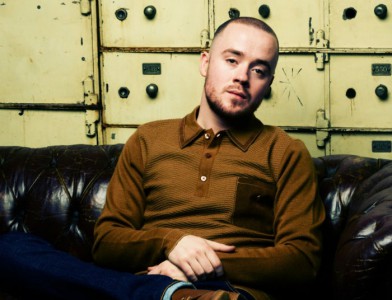 Pop Scoop! sat down with soulful rapper/singer-songwriter and true "mensch" Maverick Sabre before his barnstorming set at Sundown Festival.
He spoke about his development over the past two years through travel and self-exploration (following the release of his acclaimed genre-bending debut "Lonely Are the Brave"), the origins of his second album's title, how his sound has progressed via maturation and collaboration, bringing the feel of live performance into the studio, and his joy at getting back on the road and connecting with audiences. Long-awaited album "Innerstanding" drops 30th October with a UK tour due in November!
Follow us on Twitter: @Pop_Scoop
Presented by Isaac Mace-Tessler – @IsaacM_T
Filmed/Edited by Jimmy Mavroudis – @jimmymav
With degrees in Art History and Film Studies, Isaac has experience in Hollywood and the US independent film industry, and has worked as a bookseller, lecturer and artist. He has what he likes to call "wide-as-the-horizon" taste in music and films.

Posted Under