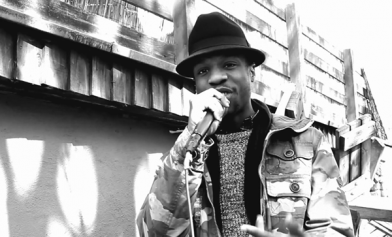 AJ Poet is a young poet/rapper hailing from Ipswich with one goal – to bring a fresh and unique sound to the already heavily saturated market of rap & grime. By combining a Shakespearean approach to poetry with his own beats and dark lyrics, AJ is guaranteed to make waves within the industry.
His apocalyptic approach to politics and life make his debut single '001' (released on the 1st May) a must have for anyone. He's been described by critics as an amalgamation between LA tour-de-force 'Odd Future' and the grime legends of the UK making it impossible to ignore the future for this young star
Check AJ out below:
We're always on the lookout for writers/presenters/videographers and photographers. If you think you have what it takes to join the writing team. Get in touch!
http://www.popscoop.org/joinus/

Posted Under
Twitter
Join us on Facebook