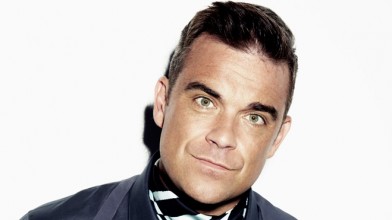 Not to let things lie, Robbie Williams has hit back at Liam Gallagher after the Beady Eye frontman called him a "fat idiot", saying Liam's insults are better than his music.
Speaking to The Sun, the'Angels' hitmaker said: "His interviews are better than his records at the minute. I really enjoy the interviews.
"Liam is like an episode of 'Star Stories'."
He also said the former Oasis frontman's new record 'BE' would be "f***ing amazing if it had a chorus."
He added: "The production is really good. There are a couple of tunes that would have been f***ing amazing if they had a chorus.
" 'Flick of the Finger', nearly a great a tune. 'Start Anew', if that had a chorus, but there is no chorus."
If that wasnt enbough to start a new major war between the two, Robbie claims what is missing from Liam's music is his borther Noel… Ouch!
He said: "They are missing The General. I've heard 'Second Bite of the Apple', I don't know why nobody said anything.
"When you listen you think 'Please put a chorus in – it will be brilliant'.
"They are not going to have a character brave enough to tell Liam that."
We're always on the lookout for writers/presenters/videographers and photographers. If you think you have what it takes to join the writing team. Get in touch!
http://www.popscoop.org/joinus/

Posted Under