We're all for boy bands and to be honest, shows such as X Factor make sure there is a steady stream of new groups trickling through the system, but only a few make an immediate impact that makes you think… Yep, this is the next big thing. The Ignition Boys (T.I.B) are one of those few!

We caught up with the boys and just had to ask them the personal and intimate questions that all their fans would want to know. Here the boys open up and give us a glimpse of their inevitable rise to stardom…
Let's start with the one question everyone would like to know. What is the relationship status of all of you? Who is dating and who's available?
Everyone: All single.
Aaron: Single and ready to mingle.
Romeo: More than ready to mingle.
Who is the funniest in the group?
Everyone: Sam
Marcus: Easiest to laugh at (giggles)
Sam: I don't think I'm funny, I guess… (thinks)
Marcus: He has one of those faces, you know when you look at them you just want to laugh.
Are you quite clumsy?
Sam: I'm a bit stupid, I don't really think before I say things.
Who has the worst temper?
Romeo: Sam. Think about what you did with your clothes and stormed out the flat.
Marcus: It depends on the situation.
Sam: I'll get annoyed when it comes to clothes. That's the only thing I get frustrated about. We had a fitting for a performance we were doing, basically I didn't like the clothes that I was given so I got in a strop and walked out.
Romeo: He threw the clothes down, slammed the door and stormed out..
Aaron: Apart from George, and me these three walked off.
Who is the most vain in the group?
Romeo: Sam.
Sam: nah, that's not fair.
Marcus: Romeo and Sam.
Romeo: At the last interview he was taking pictures of himself on the sofa.
Aaron: All of his pictures are just him taking pictures of himself.
Marcus: All of Sam's pictures are of him self but Romeo does take a good, god knows how many hours to get ready.
Who's the best dancer?
All: Between Sam, Marcus and Aaron.
Aaron: All round I'd say Marcus, but then If it's street, down to hardcore, like if you asked us to battle right now it would be between me and Sam.
Marcus: I was trained as a dancer I went to stage school, (Italia Conti) I have a broader background of different styles. But if you were to say have a battle in the middle of the nightclub, that's not me, I shy away from stuff like that.
Who has the best style in the group?
All: We all have individual styles.
Marcus & Romeo: We're all different, but as a group our style comes together as one. None of us stand out in any way in terms of style because we all have our individual personality that blends.
Aaron: Some people have said that I'm funky.
Who inspires you?
Sam: My mum & 90's RnB, Dru Hill.
Marcus: Family & friends are my unit. Stevie Wonder.
Sam: You love that man.
George: Family and Friends, Greek singer: Adonis Remos, because he is a legend. He connects to us and changes our mood and stuff which I like.
Romeo: I wouldn't say my family, I'd say the situation…. Musically, it changes, Currently Nicki Minaj, she reflects, she's a bit crazy; she's out there. She likes to be different and experiment.
Aaron: Mum. I love soul and RnB so I would say Miguel inspires me musically.
What songs/groups do you have on your current playlists?
Romeo: I have all different genres, RnB pop.
Sam: Right now on my playlist, I love Miguel and Delilah (Indian music)
Marcus: Can I say Stevie Wonder again? To be fair I listen to more radio stations as opposed to certain artists cos you can browse them on apps and stuff.
What radio station would you like your music to play on first?
All: Radio 1, Kiss, heart Capital..
Marcus: all of them. We've been played once on LGR.
George: Magics the one at night….
Sam: Nahh it's boring.
Marcus: I like Magic for the ballads and stuff.
How are you coping with the growing number of groupies.? Has the attention from groupies increased since you released your single? Are you enjoying the attention?
Marcus: I think it's really sweet and really nice. We have a lot of fans at the minute that follow us through our twitter, They've been following us since we formed the band and we never gave them anything, they never heard songs or seen videos but yet they still got excited and to see them get really excited since we released the single was really cool.
Sam: we get new followers every day. It's increased since we released the single.
Are you enjoying the attention?
Romeo: we all enjoy it.. We appreciate what we get.
Sam: It's only just started, for now it's like a little taster.
Aaron: I love girls sending us stuff, its so nice, when we get bigger it will be even better.
Have you had any weird reactions or comments from fans? / Have you had any numbers slipped in to your pockets?
Sam: We get fans on twitter asking to meet us and stuff, or can we have a hug.
Romeo: People ask "will you marry me?"
Marcus: we have this group of fans that have teamed together to promote us a lot. They tweet me all the time saying "I'm having a Marcus moment" because a lot of the time they tweet for an hour every minute but I don't get to see all of it so I see little bits and I say I'm confused as to what this convo is so I get tweets all the time saying I'm having a Marcus moment.
George: I get weird DMs as well, proper dirty so I can't even reply to it.
Is it rude things?
George: Yeah, literally… I don't even reply.
Do any send numbers?
Marcus: It happened to me once, my Facebook account had my number on it and I never noticed and I had people text me saying "Is it okay to text you?" It's really hard to say no it's not okay.. so you have to ignore and change your number.
George: Some girl wanted to call me as well to ask me what treadmill I use.. (Everyone laughs)
Aaron: I get no randoms like that… I just get girls that say they want to touch my hair when they see me!
What should we expect from your debut album Breakin All The Rules?
George: The unexpected…
Romeo: We're just having fun.
Marcus: It's a fun track that should relate to everyone, there's no hidden meaning or deep dark secret in the song, it's about us as a band having fun together and hopefully everyone else can enjoy that with us.
Sam: It's quite eclectic, there's not just like one sort of genre of music. We have pop, RnB; our single has a bit of dub step in it.
Romeo: There's something on there for everybody.
Sam: You won't get bored of it.
What's your favourite song on the album?
Sam: Mine would have to be Pop It Like This..
George: Brothers.. It's about the band. It's pretty cool.
Marcus: Mine changes all the time.
Aaron: Come In To My Bed…
And why do you like that one?
Aaron: (smirks) no I do actually love it, and Six Days.
Romeo: I like Six Days and Checking Me Out.
Marcus: Every time we get a new one back and a different edit, We all give our feedback what we like and what we don't like, then its sent off again to get re-edited and every time they come back it changes. Every track relates to something different, it depends what mood I'm in when we listen to them to determine which one is my favourite.
How does it feel to put out your debut single and video?
Romeo: Good… exciting, it's finally happened after all the work we put in.
George: Definitely exciting!
Sam: It feels good because we've been rehearsing and recording for so long, so to have something out there and hear peoples reactions make us realize that it's finally happening.
Marcus: It's that weird moment when you go into iTunes and see our band and our picture. That was surreal.
How long did you spend recording the video?
Aaron: Two full days.
Sam: We had an on set choreographer.
Marcus: We didn't know we where going to have a choreographer until one rocked up on the 2nd day of the shoot and was like okay so now we're gonna teach you a dance. As a group we hadn't choreographed before… and it was eventful.
Romeo: It was really fun.
Are you happy with the results?
All: Yeah.
Marcus: It was a lot of hard work and we've ended up with a nice video out of it and there's only one way up from where we started.
Romeo: it's a starting step…
What was the most exciting part of making the single and video?
Aaron: I really liked the house party. We were jumping about, just doing our thing.
Sam: Trashing a girl's house..
Romeo: It was like a real party.
Marcus: It was fun; half way through I realized that we've just been dancing around. A lot of girl extras came and we got to meet loads of new people. This is our job, this is what we actually do, dance around having fun.
Romeo: We didn't think of the camera really, it just felt natural, we were having fun.
What's your daily routine?
Romeo: We meet every other day for meetings or rehearsals or just to hang out.
Marcus: Every day there's a new email or contact that we have to do, but we do stuff regardless whether its work based, studio or an interview or for something to eat or go bowling.
If you could collaborate with anyone in the world, who would it be?
Romeo: Beyoncé.
Marcus: Beyoncé.
Sam: Even though she's dead, I love Aliyah.. If I could have a hologram of her I'd sing with her.
Marcus: I'd like to collaborate with David Guetta. I think his DJ set would fit with quite a lot of our songs.
What do you sing in the shower/car?
Marcus: Usually our songs.
Romeo: Nicki Minaj, Rihanna.
Sam: Omorian.
Romeo: George listens to a lot of Spice Girls…
George: Definitely!!! (They all laugh)
Aaron: Chris Brown.
What's your favourite music to listen to on the road?
Marcus: If we are together it's our music..
Your new single is called "Breaking all the rules" … What rules have you broken recently?
Marcus: I've never broken a rule. I'm too good..
Sam: It's not really a rule but I've been a bit cheeky. Basically my cousin annoyed me so I emptied out half of her shampoo bottle and I put fairy liquid in it. It ripped all the studs out of her hair.
Marcus: The other day we were discussing this and all said what about when Woolworths was around and there was the pick n mix, we all used to lift and take a bon bon. You'd take one and think its okay.
Romeo: I wouldn't say it's breaking a rule but I fell asleep in the middle of the road.
Sam: you were that drunk yeah..
Romeo: I was tired… who said I was drunk?
Aaron: Too many rules to be broken…
George: I took a life jacket from an airplane… I didn't buy my friend a present so I gave him the life jacket. I feel really bad for doing that.
Sam: I always take the blanket and the pillow from the plane. I've got British Airways and Virgin ones at home..
You have a lot of pretty girls in the video, who is the biggest charmer of the group?
All: Aaron.
Romeo & Marcus: He does it in secret.
Marcus: When everyone else isn't looking, he will be in the corner somewhere talking to someone. When you see a big smile on his face you know what time it is..
Your touring London… What locations could we find you at?
Sam: All across, we have a gig in Leicester Square at the Social with Alexi on the 23rd Feb.
How are you preparing for the gigs?
All: Rehearse; even if we aren't together we'll just be at home rehearsing. We check on each other and make sure we've all rehearsed.
On a final note, IF you could do one thing besides singing or performing what would it be?
Marcus: I wanted to be a vet, until, I don't know what it was but I used to watch vet programs all the time and I watched one when they put their hand in the cows bum to see if there was something wrong and I was like okay I cant do that.
Sam: I studied textiles from school to college so either a stylist or designer.
George: I would say lawyer but I'm too dopey for that so probably photographer.
Romeo: I used to want to be a wrestler… I used to say The Rock was my dad when I was younger.
Aaron: Athlete.
You're all from different parts of England how did you all meet?
Marcus: We met through auditions then got introduced by our now manager.
Sam: It was different for me because everyone knew each other. I only knew Aaron; he then called me to ask if I wanted to be part of this group, I was like OK cool.
Romeo: It was only a couple of week's difference.
Sam: When I got in yeah they knew each other, so I was just sitting there like hi..
Did you feel left out?
Aaron: We all bonded straight away.
Sam: The first couple of months I wasn't really myself, I was a bit shy but not anymore.
How did you feel going through the audition process?
Aaron: I fell a bit nervous at first.
Romeo: We blended as a group.
Aaron: There were a few people that were suppose to be in the group but in the end we bonded better than the previous one.
Marcus: We gelled together as friends, not only looks and performance.
Have you had any arguments yet?
Romeo: We've had small disagreements. We make up. It's not a thing where we don't talk to each other.
Marcus: It's what makes us great as a band, we are all such strong personalities, are individuals and take our influences from a lot of places so when we bring all our ideas together, we all have strong views on what we think its best, we take little bits from everyone.
Romeo: We learn from each other.
The Ignition Boys are a group to keep an eye and an ear out for, their unique style, funny personalities and chemistry is what will make these boys sell out tours. Their single 'Breakin All The Rules' is available now below.
Follow The Ignition Boys on Twitter: @theignitionboys.
Send to Kindle

Posted Under
Celebrity Instagrams
Download the FREE Android App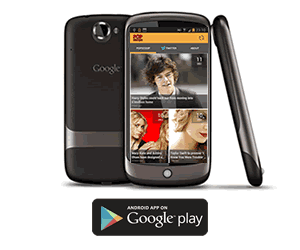 Join us on Facebook
Comments